Zoom Travel Mobility Scooter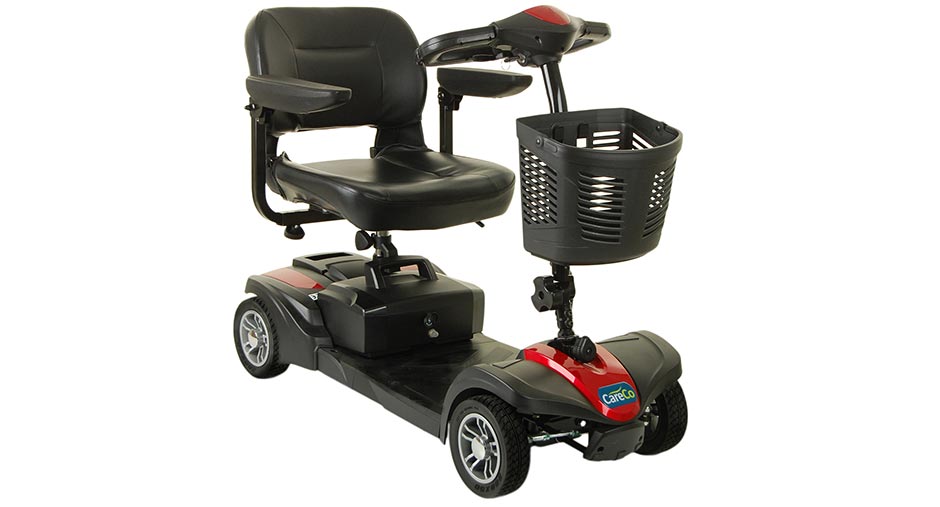 The CareCo Zoom Travel Mobility Scooter is the first CareCo mobility scooter to be equipped with the next generation splitting mechanism. What this means is that you can separate the two largest parts of the mobility scooter with the simple pull of a lever.
This is great for going out as you can break down the CareCo Zoom Travel Mobility Scooter in seconds and then due to its light weight; easily transport it to and store in the boot of your car. Even where there is limited space in your car boot the CareCo Zoom Travel Mobility Scooter will have no trouble fitting as it breaks down into five light and easy to manage pieces.

Max Range
Travel a maximum range of 10 miles

Top Speed
Boasts a maximum speed of up to 4mph

Maximum User Weight
Carry a maximum weight of up 20 stone
FREE DELIVERY
No hidden costs, delivery on all scooters listed on Cheap Mobility Scooters are FREE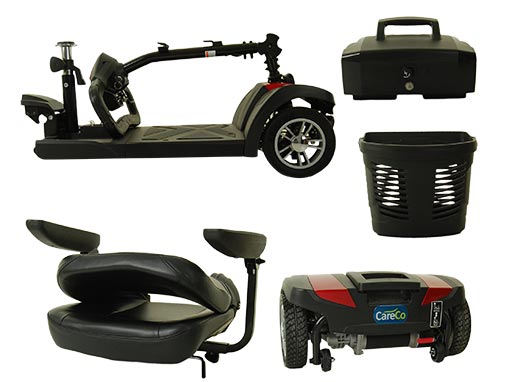 Transportable
The Zoom Mobility Scooter is easy to transport as it can be broken down into 5 separate pieces that can be stored in the boot with minimal effort.
This makes the Zoom excellent for going on days out and when travelling abroad.
Delta Tiller Bar
The Zoom Travel Mobility Scooter is fitted with a Delta Tiller Bar which is helpful if you suffer from an aliment like arthritis and allows you to retain greater control over the scooter.
This means that you can feel safe and secure when taking journeys such as when visiting friends and family or when nipping to the shops.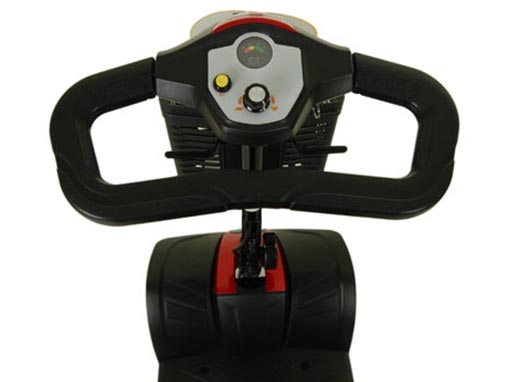 If you are interested in buying this product why not visit the link below for more details!
Would you like to hear more about this product?
If you'd like some help or advice please use our contact form below.
We'll get in touch as soon as possible.