Moving Life ATTO Freedom Travel Mobility Scooter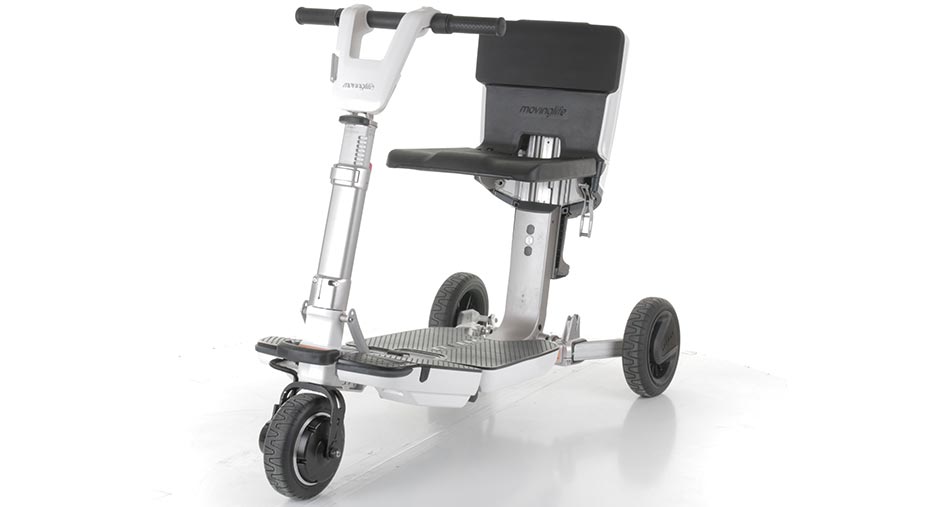 The ATTO's unique design is perfect for those of you who make regular use of public transport. The 'transfolding' functionality enables your scooter to become the size of a piece of luggage within mere seconds, ideal for wheeling through airports and stations. And with just a few simple actions you can even split the scooter into two parts for trouble-free storage while travelling.

Max Range
Travel a maximum range of 10 miles

Top Speed
Boasts a maximum speed of up to 4mph

Maximum User Weight
Carry a maximum weight of up to 16 stone
FREE DELIVERY
No hidden costs, delivery on all scooters listed on Cheap Mobility Scooters are FREE
Transportable
The ATTO Freedom Mobility Scooter is easy to transport as it can be folded down with the touch of a button allowing it to be stored in the boot with minimal effort.
If you are interested in buying this product why not visit the link below for more details!
Would you like to hear more about this product?
If you'd like some help or advice please use our contact form below.
We'll get in touch as soon as possible.