Li-Tech Air Lithium Travel Mobility Scooter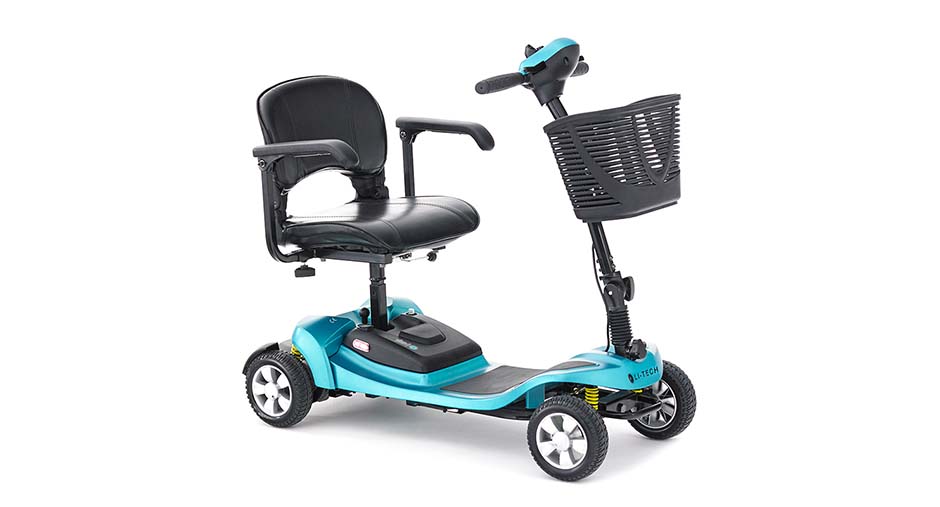 The Li-Tech Air Lithium is the UK's lightest travel scooter and the first to house a lithium-ion battery, offering increased durability, better performance and a lightning-quick charging time. Lithium-ion batteries are better equipped to stand up to frequent day-to-day use, so frequent travellers won't have to worry about replacing the batteries too soon. These batteries are much smaller and lighter too, making up just a fraction of the Li-Tech's overall weight of 38kg, so you'll have more leg room and you won't be waiting around for a full charge either.
The heaviest part of the Li-Tech Air Mobility Scooter weighs just 15kg, around the same as a packed suitcase, so it really lends itself to transportation in the boot of your car. You'll have the Li-Tech dismantled into its 5 parts in no time, ready to be put back together again just as quickly when you get to your destination. This design is perfect for out-of-the-way storage too.
FREE DELIVERY
No hidden costs, delivery on all scooters listed on Cheap Mobility Scooters are FREE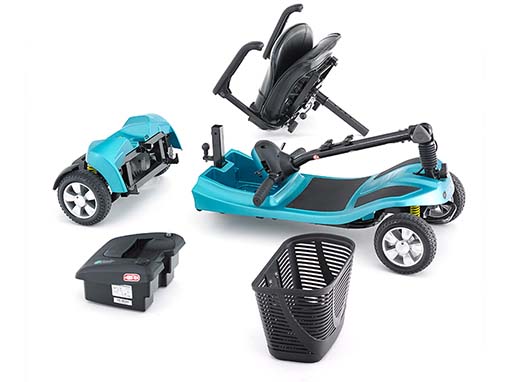 Easy to Dismantle
The Li-Tech Air can be dismantled into 5 parts in no time, and put back together again just as quickly once you get to your destination
All-around Suspension
With the addition of front and rear suspension, you'll find longer journeys over rough and uneven terrain are smooth and protected from the vibrations travelling through the scooter's frame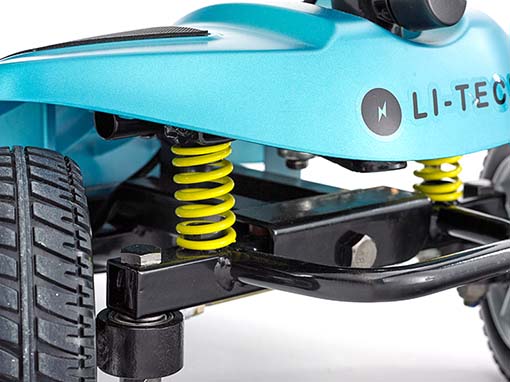 If you are interested in buying this product why not visit the link below for more details!
Would you like to hear more about this product?
If you'd like some help or advice please use our contact form below.
We'll get in touch as soon as possible.